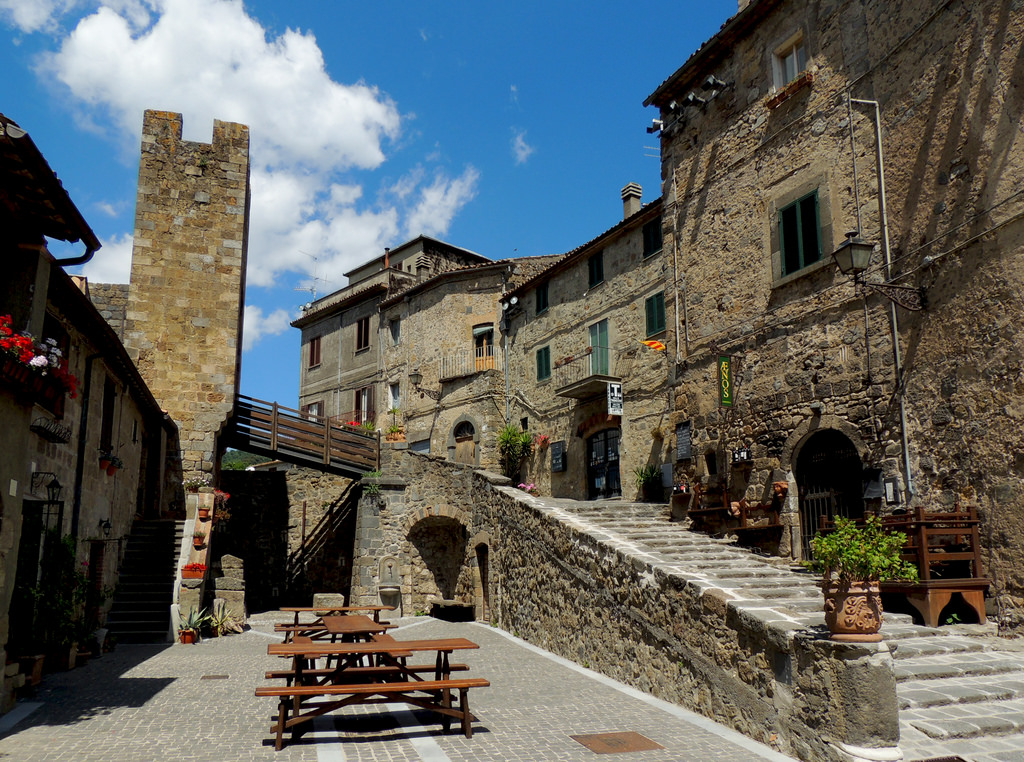 15 December 2011

Caterina Pomini

6737
Bolsena, a Town Suspended in Time
Bolsena is a town of northern Lazio situated on the eastern shore of the homonymous Lake. A number of Etruscan tombs have been discovered in the vicinity of this town; funerary objects from these tombs are now located in Italy and abroad, including a fine collection in London's British Museum.
Situated along the Via Cassia 2 (SR 2), halfway between Siena and Rome, Bolsena occupies the site of the ancient Roman town of Volsinii Novi and overlooks the spectacular volcanic Lake of the same name. Local fishermen say the Lake water is so clear and clean you could almost drink it.
The town is very well known for a miracle said to have happened there in 1263, that was also immortalized by Raphael in a fresco titled "The Miracle at Bolsena": a Bohemian priest – skeptical about the doctrine of transubstantiation – was convinced of its truth by the inexplicable appearance of blood drops on the host he was consecrating at mass in the Church of Santa Cristina.
Bolsena has a beautiful castle, gardens and a small museum devoted to Etruscan and Roman remains; it is also home to a yearly flower show, which attracts a lot of visitors.
Any time of year, you can come here to relax and get a respite from worries on the shores of the Lake.
THIS SECTION
IS UNDER CONSTRUCTION