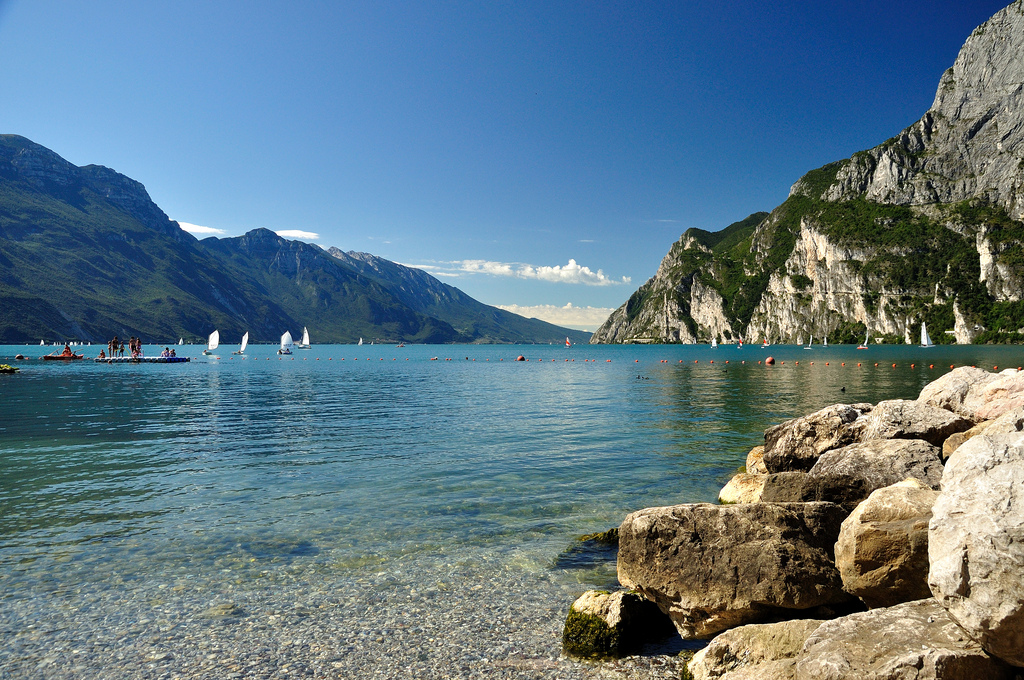 8 August 2011

Caterina Pomini

10605
Touring Lake Garda by Car
Lake Garda is the largest of the Italian lakes, located halfway between Venice and Milan, its crystal blue waters and majestic mountains have captivated travellers from all over the world for over a century. Whether you want to engage in sports such as sailing, windsurfing, trekking or mountain-biking or you feel like simply driving around and visiting picturesque towns and villages, Lake Garda is the perfect destination for you.
We recommend you not to take the toll road and drive along the "Gardesana Occidentale" (SS 45 bis) and the "Gardesana Orientale" (SS 249): the first one is a route of amazing beauty with rock-hewn tunnels and galleries; the second was built in the 1920s and runs through beautiful Trentino-Alto Adige, Veneto and Lombardy.
The tour can begin at the little town of Sirmione (very well known for its Scaliger Castle and sulphur springs), from here you can travel to Riva del Garda via SS572 + the Gardesana Occidentale and visit Salò, Gardone Riviera, Toscolano-Maderno, Gargnano, Tignale and Tremosine.
Once in Riva del Garda, you can head up north until you reach Arco and later descend via the Gardesana Orientale in order to see Torbole, Malcesine, Torri del Benaco, Garda, Bardolino and Lazise.
The route can be done in a single day (approximately a 4-hour drive), in this case we suggest you choose a town as base from which to explore the four shores. However, the best way to enjoy a holiday in Lake Garda is to take your time and stop along the road. Other places of interest are Desenzano del Garda, Moniga, Manerba, San Felice del Benaco, Limone sul Garda (south-west shore); Peschiera del Garda, Castelnuovo del Garda and Brenzone (south-east shore).